Creating an Inviting Home

We Have Everything You Need to Make Your Home an Inviting Home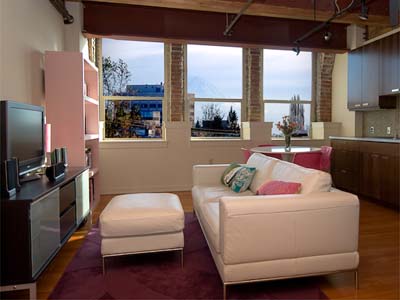 You are a unique individual; there is no one else just like you. Your style of dress, your hobbies, your choices in art, music, and films all help to define who you are, how you view yourself, and how others view you. You are the artist of your own reality; drawing inspirations and creating your very own unique lifestyle. We at Inviting Home recognize your uniqueness, and remind you that your home is an extension of you: it is a canvas with unlimited potential.

Perhaps you're buying your first home. Perhaps you are building your dream home. Or maybe you've lived in your home for years, but are plagued by decorator's block; this nagging sense that something is missing from your decor. You've bought scores of accessories, dressed your windows in custom treatments, finished your hardwood floors to a brilliant gleam, but still you are not satisfied. Your home never feels complete.

At we believe that your home should be a testament to your individuality. The overall presence that your home projects must come from a sound base framework that is as uncompromising in construction as it is gorgeous to behold. By incorporating our detailed wood carvings into your home you add interest and character to your decor, lending a presence to your home that is as unique as you are.

Investing in such carved wood details as our crown molding, wood brackets, or wood newels and balusters not only add architectural interest, but elegance and refinement to your rooms. Our wood rosettes are beauties of pure symmetry when mounted on either side of your doorways, windows, or fireplace mantel. And nothing says opulence like our carved wood panels, gracing the faces of your kitchen cabinets, doors, or library walls. Our wood carvings are so much more than embellishments; you will find that they are critical elements playing an important role in your house. By their very nature, they turn a house into a home.